One of the best ways for your basketball organization to make extra money is to sell basketball merchandise.
What's great about merchandise is that you can sell it to almost any audience – everyone likes to wear the gear of their favorite team, trainer, or basketball organization!
Not only will merchandise make your organization more money, it also serves as free advertising. Anytime someone who purchases your merchandise is walking down the street, spending time with friends or family, or posts a picture on social media…they are advertising for you and your brand for free!
So, how do you go about selling more merchandise?
Here are 5 ideas you can try: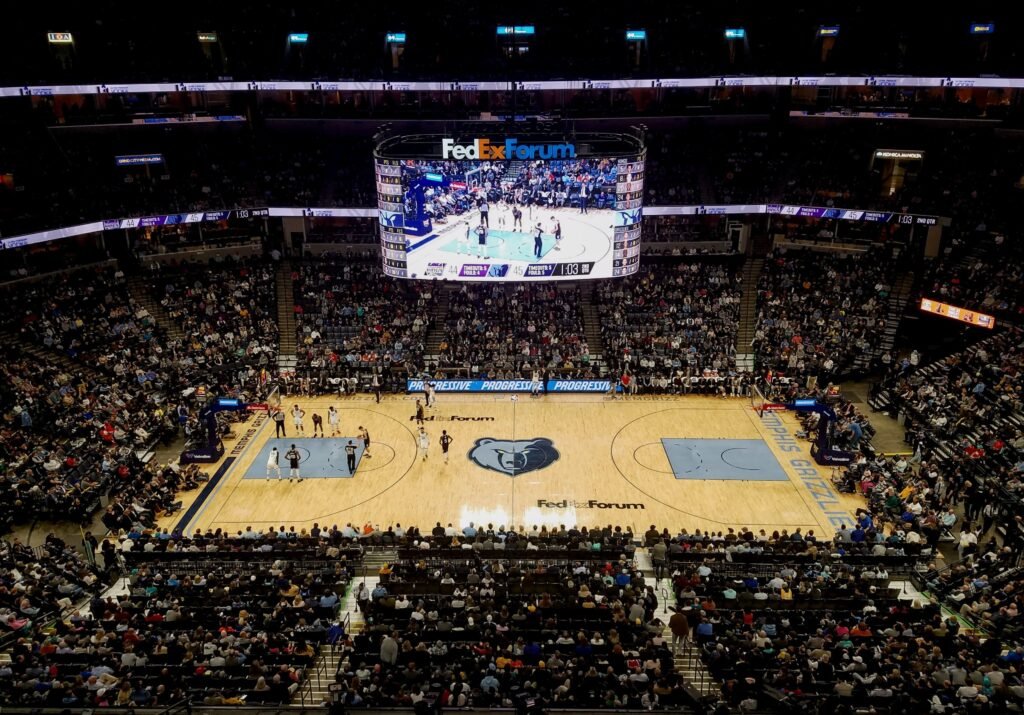 Have a Lot of Merchandise Options for Your Customers
Make sure there is something in your store that every visitor will be interested in purchasing. Merchandise doesn't have to be limited to clothing or apparel either.
You can offer all kinds of merchandise:
headgear like hats, beanies, and bandanas
basic clothing like shirts, shorts, pants, hoodies, socks
keychains, koozies, magnets, bumper stickers, momentos
accessories like earrings, wristbands, temporary tattoos, jewelry
Potential customers who visit your store should have no option but to be tempted to purchase something that you have with your team's brand or logo on it!
---
Have an Online Store and Link it to Your Social Media Accounts
If you don't have an online store, your first move should be to create one using a website like Shopify or Squarespace. These can easily integrate into your website, emails, and other social media accounts.
After that, linking your online store to places like Instagram, Facebook, and YouTube make it easy for potential customers to purchase your merchandise.
Social media allows you to broadcast your merchandise to a wider audience. It also makes it easier for customers to share their purchases with friends and other fans.
The more people who see your merchandise, the more people who will purchase your merchandise!
---
Have Online Influencers Wear Your Merchandise Or Apparel On Social Media.
A great way of promoting your team's merchandise is to have popular social media influencers promote their material in various ways.
Without putting your apparel on a visual display online, fans will have a hard time knowing that their apparel is for sale.
If you are a popular influencer on Instagram or TikTok, make posts that show you wearing the apparel in photos, TikTok videos or Instagram Reels. Be sure to put the last link to the online store or website in which the apparel is being sold.
Additionally, an organization can reach out to other online influencers who may be fans of their team and ask them to wear their merch. It is very likely that they will agree to do so.
---
Have Diehard Fans Join a "T-Shirt of the Month" Club.
Brands can spark merchandise sales by giving diehard fans a shot at a subscription deal for new team apparel. This can be done by having diehard fans a "T- Shirt of the month club. "
An example of a franchise who did this successfully was the Oklahoma City Thunder. For a monthly membership fee of $25, members who are fans of the Thunder get sent a new t- shirt each month.
This appeals to fans who favor getting new merchandise regularly without having to go through the effort of shopping.
---
Offer Bundle Deals and Ticket Packages That Include Merchandise
When selling ticket packages, throw in the option to purchase a t-shirt or hoodie for an extra amount of money. This might encourage customers who had no plans of purchasing any merchandise to make the jump.
When customers already have their wallets (or credit cards) out and are making a purchase, they are more likely to go ahead and spend a little extra money.
It's one of the oldest tricks in selling books and you might as well use it with your organization as well!
---
Offer Advance Purchase Discounts
Customers love feeling like they are getting a deal.
By offering a discount for purchasing some type of merchandise at an earlier date, you might encourage some people to make a purchase they wouldn't normally make.
---
Add an Option to Purchase Merchandise to The Checkout Process
Right before a customer is about to finish a purchase, whether that's for tickets or merchandise, offer them one more opportunity to purchase additional merchandise.
This can be in the form of a pop-up or as one more step in the checkout process.
Choose a few items to feature and then present them to your customer right before they click that final payment button.
---
Utilize Informational Data To Optimize Decisions Regarding Merchandise.
In this informational age, basketball organizations can boost merchandise sales due to the fact that they have more data at their disposal to make optimal pricing decisions as well as decisions regarding the assortment of merchandise.
If a basketball organization has an internal CRM database, online software such as Zoomph and Block Six could help organizations to study customer behavior in-depth and gain greater customer insight.
With this step, your final decisions regarding merchandise will be better as they will be backed by the study of valuable data.
---
Conclusion
There are a lot of ways to sell more basketball merchandise and selling more merchandise should be near the top of your priorities when trying to expand your brand, make more money, and promote your business or organization.
If you're skipping over merchandise, you're not only skipping over potential profit…you're skipping over free advertising and promoting from your fanbase – the lifeblood of your organization!
Use your resources wisely and start implementing some of these ideas with your merchandise!