strategic consulting
To stay ahead of the competition, you need to evolve your approach and develop
innovative solutions to problems constantly.
Basketball Strategic Consulting: The Benefits of Our Consulting Service
If you run a basketball organization and want to take your team to the next level, then our basketball consulting services could be a great fit. Our strategy consulting service can help you achieve your goals by evaluating the problems that your organization faces, then offering valuable recommendations on how to solve them.
What do we offer?
We offer strategic consulting for basketball organizations working one on one with teams to help them create sustainable, successful programs that will last long into the future. With our consulting services, we take an in depth look at a team's culture, assets, financial situation and environment in which it operates to identify areas that need improvement and make recommendations for change.
How does it work?
The basketball consulting services have been developed to provide a complete package for any basketball organization in need. We offer a service that covers everything from strategic planning to system implementation.
With each project we undertake, we work closely with our clients to develop an individualized plan tailored to their specific needs and objectives, and then work with them every step of the way as they implement these strategies. This can include developing marketing campaigns to creating new systems for teams, athletes or leagues.
Why do you need it?
We know that managing a basketball organization can be tough. To stay ahead of the competition, you need to evolve your approach and develop innovative solutions to problems constantly. We understand this, which is why we are always looking for ways to help our clients – even if they don't realize they need it! That's why we offer basketball consulting services that will help you identify and eliminate any potential problem areas before they cause any real damage.
What to do next
The next step is to click on the button below and fill the contact form. After filling out the form, you can expect a response from one of our consultants within two business days. We are happy to answer any questions you may have as well.
Our services like strategy consulting and basket coaching services are extremely popular. 
How it gets done
Our Team Of Experts Do Their Best
Get Your Free, No Strings Attached
30 Minutes Strategic Call With Us!
Organization Analysis
Asset Analysis, Revenue Analysis, Business Model, Marketing Positioning
Strategy Planning
Organization Objectives, Business Goals, Marketing Plan
Strategy Implementation
Logo Design, Website Design, Ad Campaigns, Social Media , Media and PR, Merchandising, Sponsorship Sales, Ticketings
Results Analysis
Data Gathering and Data Analysis to track results and progress made.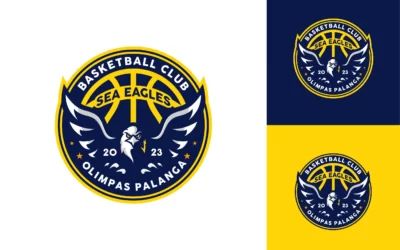 We're thrilled to introduce the fresh new logo of Olimpas Palanga, proudly presented by Basketballist.com. This logo fills us with excitement and optimism, as we hope it will find a special place in the hearts of the fans and the entire city. The logo beautifully...
read more