season tickets
sales plan for basketball
To stay ahead of the competition, you need to evolve your approach and develop
innovative solutions to problems constantly.
Basketball season tickets sales plannig
Why Is Important To Have A Best Season Tickets Sales Plan For Basketball Team?
If you're the owner or manager of a basketball team and looking to increase your season ticket sales, you've probably already come to the realization that this isn't going to be an easy process.
Season ticket sales don't occur organically – they have to be planned and executed, sometimes over an entire year in advance.
Season ticket sales planning is essential if you want to make sure you have enough tickets on sale by game time so that you can maximize attendance at your games.
Here are a few reasons why season ticket sales planning should be a top priority for basketball teams.
What is a Season Tickets Plan For Basketball?
A season ticket sales plan is an integral part of the success of any basketball team. A season ticket sales plan includes everything from determining the right price, to what games will be included in the package, to how to market and sell your product.
The key components of a season ticket sales plan are customer service, marketing strategies, and even customer retention strategies.
Season tickets sales plan for basketball can help you generate more revenue than single game tickets or individual sponsorships because it provides guaranteed income from your customers.
What Are The Benefits?
The benefits of season ticket sales planning are many, but the main one is that it can help you avoid over or under selling your tickets.
This means you'll have plenty of seats to offer to potential fans and more money coming in. It also helps if you need to make some changes in your pricing plan during the season, because you'll have room to do so without leaving any seats empty.
Who Needs This?
Basketball season ticket sales are an important aspect to the entire team. It's not only an opportunity to build revenue, but also to increase fan engagement in the arena.
Unfortunately, basketball teams don't always have enough time or staff dedicated to this task. And without proper planning, sales could potentially be jeopardized.
But with our season ticket sales planning service, we'll work with you and your team to create customized sales campaigns for your team that will help you increase revenue and improve fan engagement.
How Long Does It Take?
We've built our service to be as simple as possible. If your team has never sold season tickets before, it will take about 15 minutes to go through all the necessary steps. If you have some experience selling season tickets, the process takes about 5-10 minutes.
The first thing we do when you sign up is to schedule a call with you to work out all of the logistics for your season ticket plan.
You'll want to give us information about how many seats your facility holds and what types of seats are available so that we can create an accurate and cost effective plan for your team.
How it gets done
Our Team Of Experts Do Their Best
Get Your Free, No Strings Attached
30 Minutes Strategic Call With Us!
Organization Analysis
Asset Analysis, Revenue Analysis, Business Model, Marketing Positioning
Strategy Planning
Organization Objectives, Business Goals, Marketing Plan
Strategy Implementation
Logo Design, Website Design, Ad Campaigns, Social Media , Media and PR, Merchandising, Sponsorship Sales, Ticketings
Results Analysis
Data Gathering and Data Analysis to track results and progress made.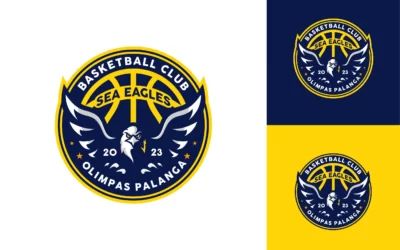 We're thrilled to introduce the fresh new logo of Olimpas Palanga, proudly presented by Basketballist.com. This logo fills us with excitement and optimism, as we hope it will find a special place in the hearts of the fans and the entire city. The logo beautifully...
read more