Why do you need a basketball team logo? Do you know the story about how Nike came up with their famous swoosh logo? Apparently, it was founder Bill Bowerman's wife who inspired it.
She prompted him to sketch a check mark somewhere on his blue and white running shoes so they would stand out in his locker.
So, why should you consult a professional instead of using an online logo maker for your basketball team logo?
Here are 5 reasons why it might be the right move for you.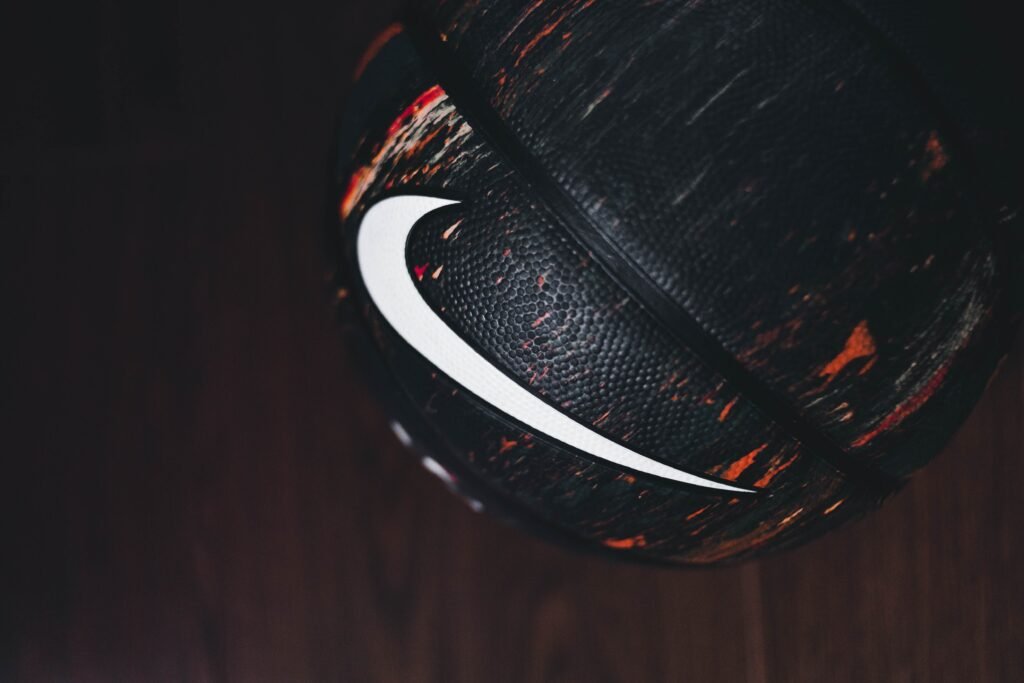 There are no good online logo creators around who are specific for basketball team logos
If you start by searching for online logo makers, you will get over 4 million results. However, it's unlikely that one of these sites can actually help you with your logo.
If you're an amateur looking for a simple solution that doesn't require any design skills, logo makers can seem like the perfect tool.
However, if you're a serious business owner who is looking for a professional logo, online logo makers are not right for you.
---
You'll have more creative freedom
Unlike online logo makers, marketing and design professionals will let you specify exactly what you want.
You can hand-pick your icon and fonts, suggest different design styles, and even provide examples of logos you like.
Because a basketball logo maker will only have a few pre-set designs, they will be limited in the type of logo they can create for you.
---
It will be cheaper in the long run
Online logo makers usually are free with limited option, but after if you want more "creative freedom" or a better download quality, they will charge you per design. So, if you're not happy with your first logo, you'll have to pay for another one.
This can get expensive. If you use a basketball marketing agency, you'll only pay one lump sum at the end of the process. You can, therefore, save money by requesting multiple design iterations. There's no risk of being charged extra for making changes.
In addition, online logo makers usually allow you to download logos in low definition (image quality), and this will create quite a few problems for you when you need to create your website, print business cards or create the clothing line for both your team and the one to merchandise to your fans
---
You'll have more control over the final product
If you start out with a online logo maker, the results will be pretty limited. You'll be stuck with the pre-set designs, fonts, and colors.
By hiring a designer, you can be more specific about what you want. You can discuss your business goals, talk about your target audience, and talk about the industry you're in.
All of these things will influence your design choices. You can also provide examples of logos you like or logos in your industry. Although you can't guarantee you'll get a logo that you 100% love, you'll have a lot more control over the design process.
---
More exposure for your brand
The basketball team logo is the very first thing your customers will see when they look for your business. But do you really want to use one of the generic online logo makers out there?
By creating your own custom basketball logo, you can really make a statement. You can show off the personality of your organization, your historic symbols, your mascotte and many other elements that characterize your basketball organization.
You can make a bold statement that shows people you're serious about your business. Your logo will also be more visible when you're using it on your website and social media accounts. This can help drive more traffic to your business and make you more recognizable among your fans.
---
Conclusion
Your logo, probably, is the most important part of your branding. It could be the only thing your customers remember about your business.
That's why it's important to put some thought into it when making your own basketball logo.
Don't just use one of the online logo makers out there. Instead, do some research, hire a designer, and make your own basketball logo. This will help you stand out and make a bigger impact on your fans.