database creation & management
To stay ahead of the competition, you need to evolve your approach and develop
innovative solutions to problems constantly.
database creation and management for basketball organization
Customer Database Creation And Management For Basketball organization
Setting up and nurturing a Customers Database is the best way to track your basketball fans, so that you can reach out to them and engage with them through email, text messaging or social media.
Having a well-structured database allow you to keep track of your fans from their beginning as prospects to their ultimate conversion into loyal customers who will become an evangelist for your team to family, friends, and acquaintances
Why Organize A Fans Database?
A basketball fan database is necessary for any major basketball team to stay on top of their fans.
It's the best way to follow up with your customers, provide them with exclusive content, and make sure they're not missing out on important information.
However, it can be difficult to keep track of all of your fans when you're managing a sports team. That's where we come in! We take care of creating or updating your database so you have the peace of mind knowing that things are being handled.
How Does Your Data Help You?
Data is the most important aspect of any business. As a company that specializes in providing basketball fans with various services, we have an extensive database of information about players, teams, coaches, and other organizations.
We use this data to help make more informed decisions about what we will do for our clients. Data helps us keep up to date on current events so that we can act accordingly when they happen.
With the vast amount of information at our disposal, we are able to provide our clients with all the latest statistics as well as a variety of other helpful things such as player evaluations and fan surveys.
Our ultimate goal is to be able to provide the best database management service for basketball organization by always keeping up with new developments in the industry.
What To Do Next
The next step is to contact us. Once we receive the form, our team will review it and reach out to you with more information on how we can help.
How it gets done
Our Team Of Experts Do Their Best
Get Your Free, No Strings Attached
30 Minutes Strategic Call With Us!
Organization Analysis
Asset Analysis, Revenue Analysis, Business Model, Marketing Positioning
Strategy Planning
Organization Objectives, Business Goals, Marketing Plan
Strategy Implementation
Logo Design, Website Design, Ad Campaigns, Social Media , Media and PR, Merchandising, Sponsorship Sales, Ticketings
Results Analysis
Data Gathering and Data Analysis to track results and progress made.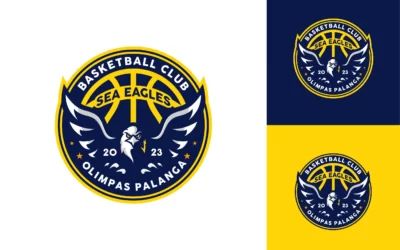 We're thrilled to introduce the fresh new logo of Olimpas Palanga, proudly presented by Basketballist.com. This logo fills us with excitement and optimism, as we hope it will find a special place in the hearts of the fans and the entire city. The logo beautifully...
read more